School Uniforms
Download our full school uniform policy and guidelines
Our school uniform is supplied by Alinta Apparel. Alinta have a shop on the school grounds, located in the undercroft, near the school library.  Go to Alinta Apparel where you can register to access online shopping; there is a fitting times booking system created for the school community.
Opening hours during the term:
Monday 2pm-4pm
Thursday 8.15am-10.15am
Uniform Shop is Open for Business
We are pleased to advise that the Uniform Shop is fully stocked with all your Uniform requirements. Details are below:
Place Orders and ask Questions
Online: Click here
Shop Phone: 0437 133 032
Head Office: 4321 0433
Email: starofthesea@alinta.com.au
Can I place a Layby?
Yes, Laybys with a 20% deposit are still available by phone order only.
How can I receive my delivery?
School Pick Up – FREE or Home Delivery (delivery charge apply). Please note, orders will be picked and packed for pick up or home delivery when the Uniform Shop reopens at the school.
What if I don't know my size?
The consistent sizing of our garments across the range ensures you will be able to view your current garment size to assist in determining your size. However, our friendly Customer Service Team will be able to assist if you would like further advice.
What if I order the wrong size?
Don't worry, if you order the wrong size, we will happily exchange for another size.
Thank you.
Please Click here for a price list for Alinta uniforms.
Contact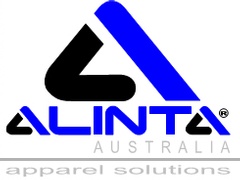 You can contact Alinta on 0437 133 032 or by email to starofthesea@alinta.com.au
P&F Second Hand Uniform Shop:
The P&F has established an affordable and sustainable second hand uniform shop with the support and goodwill of parents and carers. We sell donated second hand uniforms at low cost to any member of the school community. We help all families in our school community.
If you require second hand uniforms please send us an email directly at olsosuniformshop@gmail.com or contact the school office on 4365 6229 and they will pass on your request to the Second Hand Uniform Shop. Please note that we are only volunteers and we will respond to you as soon as we are able to.
If you have uniforms that you no longer need, please consider donating them. Shirts and sports shirts sell for $5 and more expensive items such as jackets and girls winter tunics from $10. Funds go towards general P&F fundraising. If you would like to donate your uniforms to the P&F, please hand in to the school office in ready to sell condition.
If you would like to be a part of the Second Hand Uniform team please leave your name and number with the office or come to our next P&F meeting.
You may still like to list your second hand uniform for private sale on the "Sustainable School Shop" website.  Details below.
Sustainable School Shop:
You can sell your second hand uniforms on the Sustainable School website.  Click here to go to their website for more details.
You can register free for the first year.