Parking & Transport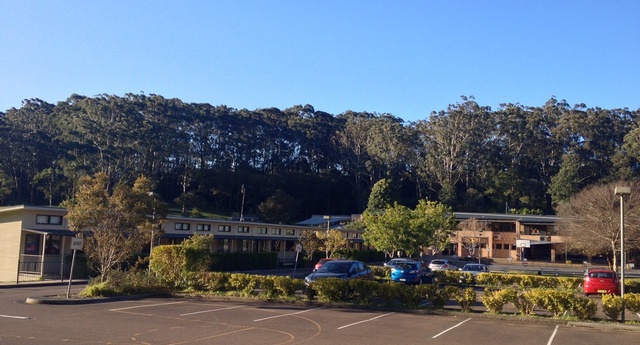 Bus
Four different buses service the school. Buses service the following locations: Avoca, Terrigal/Erina Duffy's Road, Forresters Beach and Wamberal.
You must apply for an Opal Card for school travel for your child.  Please click here to access Transport NSW for details on how to apply. To find out bus routes and pick-up/drop off times you can visit their websites:
Drop Offs
The upper drop off zone near the office is to be used strictly for "kiss and drop". All families are reminded that under NO CIRCUMSTANCES should anyone park, or leave their car in the upper drop off area, during restricted times. Adequate space for stopping, parking and unloading is provided in the drive through area of the bottom car park. If you have young children and need to get out of your car, you should be using the lower car park. The bus zone must be kept clear between 8.00am and 9.00am and then again between 2.30pm and 3.30pm. So if your child is unable to exit your car (kerbside) without assistance you should be parking in the lower car park.
Pick Ups
When arriving prior to the school bell for the afternoon pickup please ensure that all cars are reverse parked so that children can be seen when they walk between cars. This is a critical safety issue for all concerned. You are asked to always use the footpath and crossing provided whenever possible.
Families wishing to do the drive through should do so between 3.10 and 3.30pm using the lower car park pick up area. Cars are to go around through the last carpark lane and join the queue. Please do not arrive before 3.10pm and queue up at the sign as it causes a traffic jam. This pick up is designed later to assist in traffic flow. Each family using drive through pick up must obtain a "family name car sign" from the office which is to be displayed on the passenger side sun visor of the car.
The bus zone needs to remain clear at all times. This also includes people parking up the hill outside the designated zones (which are currently marked by the signs and posts).
Children are never allowed to walk across to the car park on their own to parents waiting in a car. We ask that you do not call them to come across or instruct them to do so. Should you be unable to leave your car for any reason e.g. sick siblings, injury we ask that you use the Pick Up Zone.
We also ask parents after they have collected their children to please supervise them as this is a very busy time with lots of traffic, this also goes for toddlers whilst waiting.
It is most important that parents by example to their children follow the safety practises set out above. The safety of all children is a joint parental and school responsibility and the need to adhere to the procedures is of the utmost importance.