English
All primary schools in the Broken Bay Diocese have adopted the NSW English Syllabus. It is presented in three stages with Talking & Listening, Reading & Writing covered in each stage.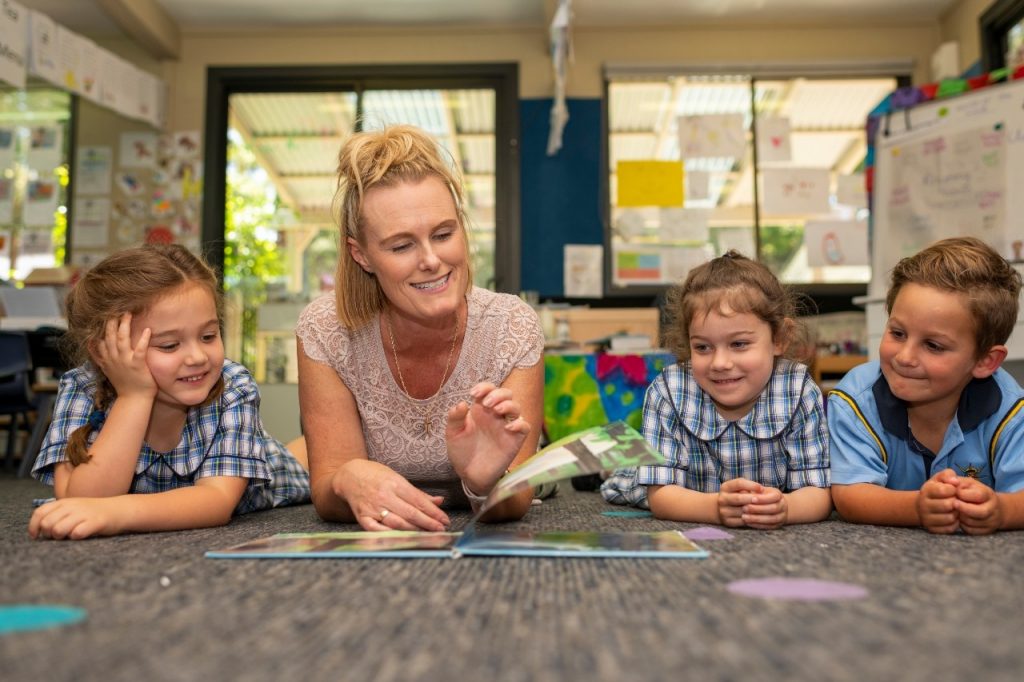 Grammar, spelling, text types and handwriting are all part of the Writing Strand. Through writing, children develop many skills which assist in their overall mastery of the English language.
Aim
These learning experiences aim to develop in all the children the knowledge, skills, values and attitudes which they need to function in today's society.
Please click here to access the The NSW Education Standards Authority (NESA) syllabus for English.
The NSW Department of Education website provides information and useful tips on how to help your child with English. Please click here to access their website.