Extra-Curricular Activities
The children have many opportunities to participate in a variety of extra-curricular programs.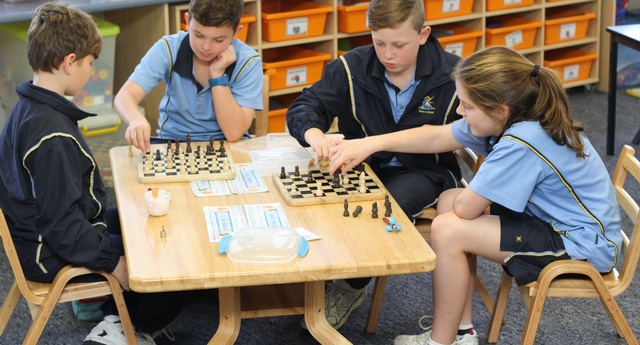 Excursions
Major excursions were realigned with the Stage 3 curriculum so that a two-year rotation could be incorporated into these events. Each year, Stage 3 students travel to locations relevant to their curriculum (e.g. Bathurst as part of their 'Gold' Focus, Canberra as part of their 'Australian Democracy' Focus). Other stages follow up major units of work with excursions into the local community.
Academic Opportunities
University NSW Competitions (Australasia wide) in English, Mathematics, Science, Computer Studies, Writing and Spelling, Diocesan Public Speaking Competition, Central Coast Catholic Schools Debating, Garden Recylcing (compost program), Maths Olympiad and Premier's Reading Challenge.
Social Interaction
Chess, Environmental Group, Friendship Groups, Mini Vinnies, Peer Support and Student Representative Council.
Creative Arts
School Choir, School Band and School Concerts.
Diocesan Representative Sport
AFL, Athletics, Basketball, Cricket, Cross Country, Hockey, Netball, Rugby League, Rugby Union, Soccer, Softball, Swimming, Tennis and Touch Football.
Inter-school Competitions
Soccer Gala Day, OzTag Gala Day, Netball Gala Day, Paul Kelly Cup, Rugby League, Rugby Union and Waratah Shield Cricket.