Fair By The Sea
Each October, the school becomes the setting for the Fair by the Sea, a hugely popular event that brings families from all over the Central Coast. 
The Fair is a perfect example of the community coming together. Parents work tirelessly for many months in advance to prepare for it, and the days immediately before the weekend are a flurry of volunteer activity. Local businesses make it all possible through generous sponsorships.
The local community show their support by turning up in ever-increasing numbers for a fabulous day that embodies many of the joys of family life on the Central Coast.
The Fair by the Sea has become so well-attended that it has its own website.
This year our Fair by the Sea will be held on Sunday 20 October 2019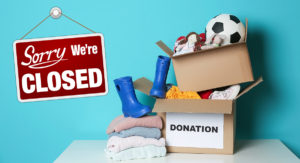 Please be advised the 1st hall collection for the 2019 Fair by the Sea Donation Drive will close after today (Friday 26th July).
But! Don't despair…
The hall will re-open for a 2nd collection period towards the last week of Term 3 – Just in time for a Spring clean! (Dates will be advised).
Please do not leave donations outside of the collection periods, as the hall is used for many other purposes, dinners, and events.
If you would like to make donations outside of these times, or have any large/heavy deliveries, please contact Sandra direct on phone 0422 155 618 and alternate delivery arrangements may be made.
The next meeting for Fair by the Sea is on Tuesday  24 September 2019 at 6pm in our School Library – all are most welcome to come along and be part of this vibrant group who support our school through our annual Fair by the Sea.  Looking forward to another great Fair!!