Fair By The Sea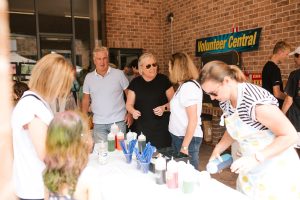 Unfortunately, the Fair by the Sea won't proceed this year.   Our thanks to everyone for your past support for the event.  During the coming months, with the help of the school and parish community, we will look for new idea's, opportunities and volunteers to start preparing for next year. 
Regards Fair by the Sea team.
Each October, the school becomes the setting for the Fair by the Sea, a hugely popular event that brings families from all the Central Coast. 
The Fair is a perfect example of the community coming together. Parents work tirelessly for many months in advance to prepare for it, and the days immediately before the weekend are a
flurry of volunteer activity. Local businesses make it all possible through generous sponsorships.
The local community show their support by turning up in ever-increasing numbers for a fabulous day that embodies many of the joys of family life on the Central Coast.
The Fair by the Sea has become so well-attended that it has its own website.