Home-Based Learning
Home-Based Learning at OLSS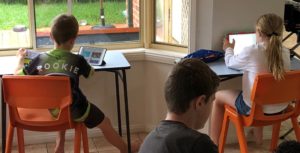 This page serves as a central gateway for families (especially families with multiple siblings) to connect to grade classes and into their learning, as well as keeping connected to our wider school.
Password access to the various grade platforms has been provided to parents, but if you need to contact the teachers to re-access this information, please email the school with attention to the relevant teacher  olss@dbb.catholic.edu.au.
Live Assembly Tuesday First Day of Term 2
    Live Broadcast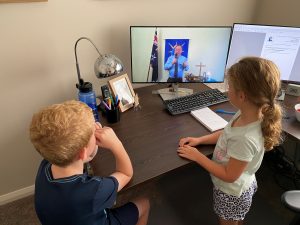 The view from home.
Well done OLSS – Over 300 of you were watching us live on the first day of term for our Virtual Assembly.
An edited recording is available for those who missed it on our Community Spirit, Assemblies and Liturgies page (click just below)
Password for all videos above is star20         
Grade Links are now live!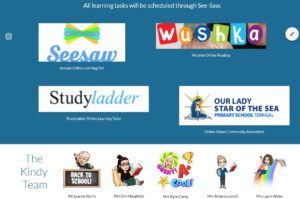 Kindergarten Classes – Click Here
Wellbeing During This Difficult 
Time
 Please

click here

to our focus for the week and some lovely resources on mindfulness during the COVID-19 issues. We'll add to this over time. 
The Parent Hub COVID-19.
Click here to access the Broken Bay Parent Hub. This is a link with wonderful insights and resources from our Catholic Schools Office to support parents at this difficult time.
Phase 1 Learning – Still a Great Resource 
Even though we've moved past Phase 1, please feel encouraged to use these great resources and activities as extra options. These are especially designed to support parents as the activities are self-sufficient, and don't require too much teacher or parent support. Please click  here to access.