Playgroups
Playgroups are a fantastic way for families to meet each other before the children start school.
There are two volunteer playgroups that operate within the Star of the Sea School and Church premises:
1. OLSOS Village Hub & Playgroup  – 'Because it takes a village to raise a child'
Established in 2010, the playgroup is a relaxed and friendly environment for little ones and their carers. Children take part in stories, songs, dance and craft with plenty of time for free play.
We firmly believe that playgroup is an important hub for families in our community and encourage anyone who just feels like a cuppa after drop off to please come along, even if your children are at school.
Everyone is welcome at the OLSOS Village Hub & Playgroup!
We operate during school terms on Tuesdays in the Parish hall from 9am to 11am.
Please contact Paula on 0406 634 493 for more information.
2. Pre-Kindy Playgroup
We are a group of mums that volunteer to run a playgroup in Term 4 for children who will be attending Kindergarten at Our Lady Star of the Sea.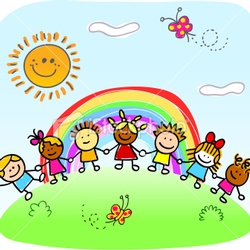 The aim of the playgroup is for children to become familiar with each other and the surroundings. It will include hall-based activities, some opportunities for classroom excursions and playground days out.
Please click here to visit our page for more information.