BYODD Initiative – Student Learning with iPads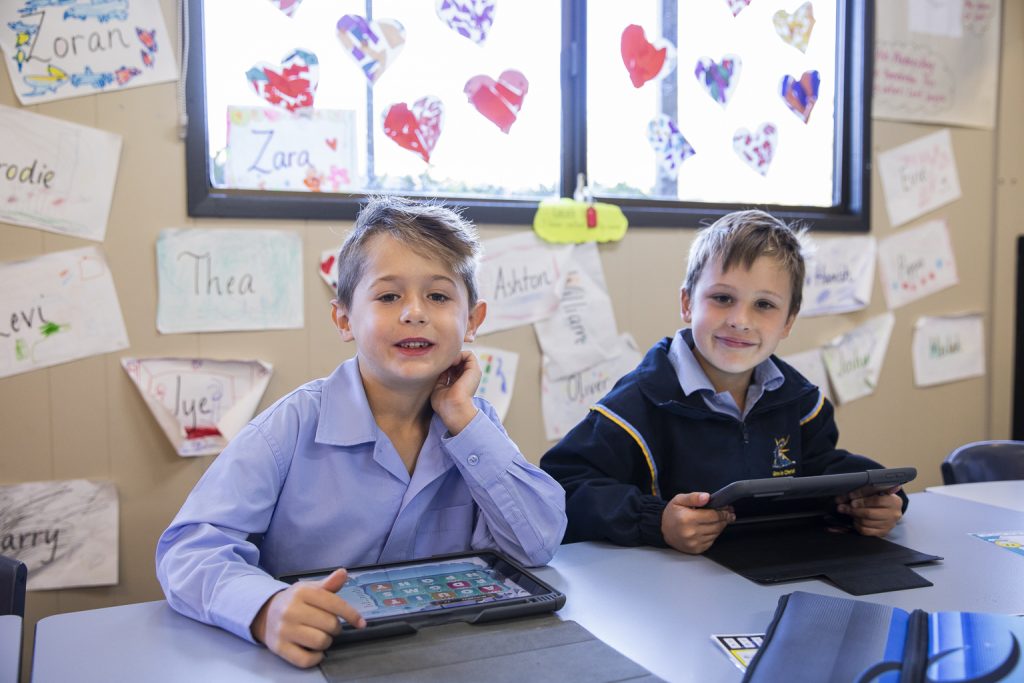 Click on the image above to see our video about technology and iPads at our school.  
After extensive research and our very successful two year pilot program, our school believes we are ready to share our vision for learning for children and their parents at home and at school. The following links represent  the discourse and information to date on our BYODD initiative – which is only part of our whole school approach to ensuring learning is relevant and reaches a new generation of learners. This will be added to as communications continues between the school and the our children's first educators, their parents.
Our Vision for Learning in the 21st Century  – The Proposal for the BYODD Initiative.
Parent Voice – Feedback Following the parent night on 10 November 2015 and three 'Coffee and Conversation Mornings', all feedback and questions from parents was recorded and answered here.
User Agreement A set of protocols and expectations for students that have been co-signed by student and parent so that responsible expectations are clear.
Click here  to see the short video explanation for how to place the cover on iPads purchased through the school, and how to transport them in the school bag.
Click here for Principal Presentation 18th June 2018 "The Tools and Trials for Parents".
Click here iPad Letter Year 3 2020 with specs and applications