Kindergarten Enrolments
Enrolment Information for Kindergarten 2021
Our School Tours and Enrolment Information Evening for Kindergarten 2021 will be on Tuesday 24 March 2020 commencing from 6pm.  If you have any questions please do not hesitate to contact the School Office on 4365 6229.  Our School is committed to nurturing the growth of the whole child, through core values of faith, belonging, mission, respect and learning.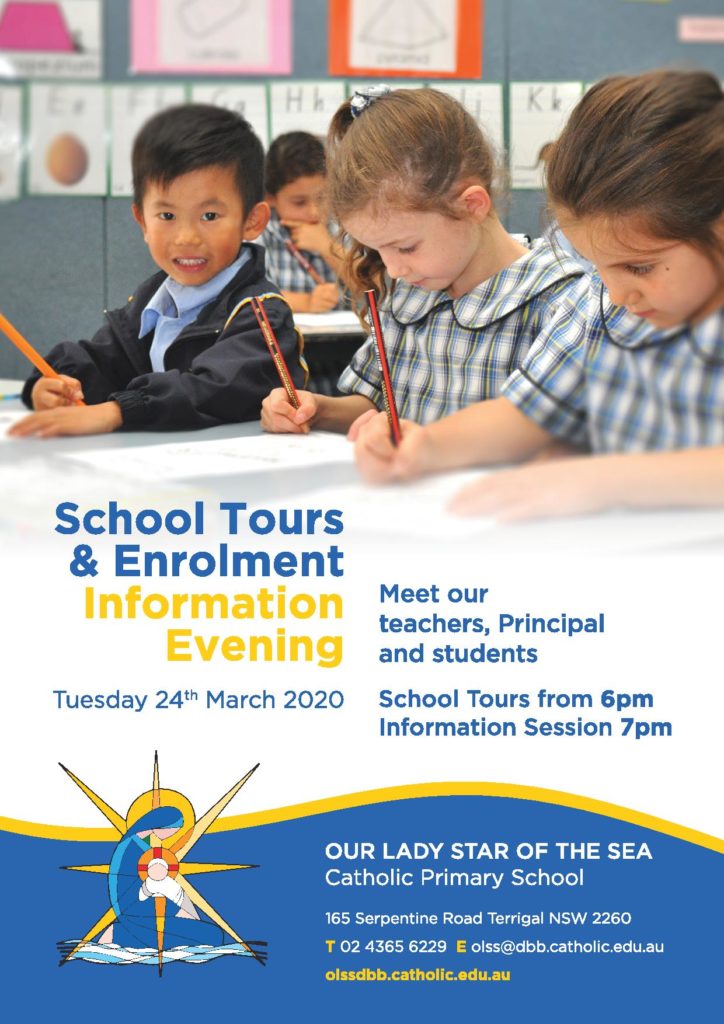 School Uniform Shop Opening Hours 2020
Every Monday afternoon 2pm to 4pm
Every Friday morning 8:15am to 10:15am
Please click here for more information.
Preparing for School
Before starting school it is very helpful if your child can:
Ask permission to go to the toilet.
Wash their hands at appropriate times and use a handkerchief.
Call the teacher by their name.
Write their name.
Put on their school shoes and maybe tie their laces.
Put on and take off their jumper or jacket.
Recognise and respond to their surname.
Undo and do up their school bag.
Unwrap their lunch and open their drink bottle.
You may also wish to visit the Kids Matter website and review their "Starting School" section which is filled with information sheets and videos to help you and your child to get ready for starting school.
Kindergarten requirements
In addition to their school uniform, parents are asked to have the following items for their child/ren:
Regulation School Bag – (this has the school logo on it)
Library bag
Paint shirt
Special attention should be given to labelling all belongings. This includes ALL items of clothing, bags, lunch boxes and drink bottles. Each child is charged a School Education Fee to cover the cost of library, technology, exercise books, photocopy paper, craft supplies and stationary items for the younger children. This fee also includes the cost of incursions, excursions & sports carnivals
Pre-Kindy Playgroup 
A group of mums volunteer to run a playgroup in Term 4 for children who will be attending Kindergarten at Our Lady Star of the Sea in 2021.
Details of the Playgroup will be advised in Term 3 2021.